GFA values a lot transparency and we are keen to inform our clients, partners and future colleagues of our track record.
However, confidentiality is one of our core values, so the information shared below is a non-exhaustive list of clients who have authorized us
to disclose their names, but not the details of their transactions with us.

Takoradi International Company,
subsidiary of TAQA Group
TAQA is an international energy and water company listed in Abu Dhabi operating in 11 countries across four continents. The word TAQA means energy in Arabic.
TAQA strives to run its company safely and sustainably, operating to the highest ethical standards. The company is proud to align its strategy to Abu Dhabi's Economic Vision 2030, a road map for a sustainable economy with a focus on knowledge-based industry.
TAQA has investments in power generation, water desalination, oil and gas exploration and production, pipelines and gas storage. The company's assets are located in Canada, Ghana, India, Iraq, Morocco, Oman, Saudi Arabia, the United Arab Emirates, Netherlands, United Kingdom and United States.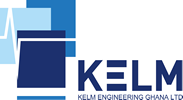 KELM Engineering is a specialized Electrical and Mechanical Contracting company. It has been operating in Ghana since 2009 and provides innovative turnkey solutions to support its clients.
GFA services provided: Business Plan Development and Valuation Advisory Services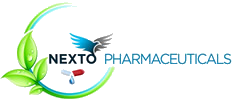 Nexto Pharmaceuticals is currently among the leading suppliers of medical devices and healthcare delivery services in Ghana. The company is headquartered in Ghana and has been operating since 2011.
GFA services provided: Fundraising Advisory and Trade Finance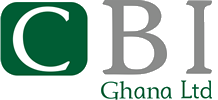 CBI Ghana Ltd, a LafargeHolcim affiliate, produces and supplies high-quality Supacem cement to Ghanaian builders.
The Supacem factory is state-of-the-art, built to the highest global standards, with priority given to safety, low-emissions, and environmental friendliness.
Supacem is high-quality Ghanaian cement, supported by the highest global standards of LafargeHolcim, the leading cement manufacturer globally.

Assurland is an insurance brokerage company which was set up in Mali in 2006 and which is now present in Senegal and Cote d'Ivoire.
GFA services provided: Fundraising Advisory

Penta Build provides services in building and construction. The company has been operating since 2009 and is headquartered in Accra, Ghana.
GFA services provided: Strategic Advisory
Cycle Farms Ghana limited was created in 2018 to launch the first factory in Africa dedicated to producing feed with insect proteins.
Cycle Farms Ghana Ltd is a Joint-Venture between Cycle Farms SAS (France) and Wisdom Abodakpi, a Ghanaian businessman involved in fish farming and promoting aquaculture in Ghana for over 10 years.

Devtraco is Ghana's leading real estate developer. The company capitalizes on the group's land bank in developing and investing in hospitality assets across the West Africa region.
Projects will be aimed at serving all consumer segments. Devtraco Hospitality also provides Devtraco the capability to grow the scope of its portfolio.
GFA services provided: Project Finance