TEAM
---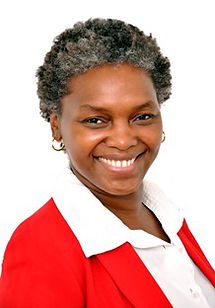 Mrs. Carole Ramella
Founder and Managing Director
20-year experience in financial analysis, fundraising advisory, company valuation and mergers and acquisitions in France (Paribas, Arthur Andersen, Gras Savoye and Duff & Phelps).
Experience with both SMEs and large multinational groups on transactions representing nearly 30 billion US Dollars in value and covering more than 15 countries on 4 continents.
Expertise in a large number of sectors: information systems, publishing, financial services, transportation, logistics, pharmaceutical industry, hospitality, etc.
Founder and Managing Director of GFA Consulting Ltd in 2011, a corporate finance boutique based in Accra, Ghana and specialized in fundraising support and tax & legal advisory services for SMEs operating in West and Central Africa.
Experience in training African institutions and businesses in business valuation, business planning, strategic analysis and cash management (Ghana, Cote d'Ivoire, Senegal, Mali, Nigeria).
INSEAD MBA (Fontainebleau, France) and graduate of Reims Management School in France (major in Finance),
Proficient in French, English and Italian.
Email: cramella@gfa-consulting.com
---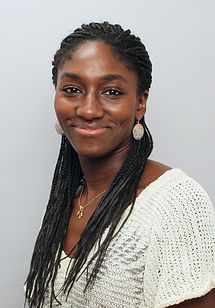 Mrs. Laurence Elong-Mbassi,
Partner, Tax and Legal Services
10-year experience providing entrepreneurs, corporations and private equity firms with international corporate tax and legal services, mergers and acquisitions tax and legal services, tax audits and litigations assistance, indirect tax services, transfer pricing services (Baker & McKenzie, Ernst & Young, STC Partners in France)
Expertise in a large number of sectors: automotive industry, bank, telecommunications, hydrocarbons, mining, agro-industry, pharmaceutical industry, etc.
Experience of a large number of projects in West and Central Africa, notably in Benin, Côte d'Ivoire, Ghana, Niger, Nigeria, Senegal, Cameroon, Republic of Congo, Gabon, DRC, etc.
Joined GFA Consulting Ltd in June 2015 as a Partner to provide tax and legal assistance to entrepreneurs and companies, especially SMEs operating in West and Central Africa.
Attorney at Law (Paris Bar) ("Certificat d'Aptitude à la Profession d'Avocat – CAPA") (France), Professional Master Degree in Business and Tax Law and Research Master Degree in Tax Law (René Descartes University and Pantheon-Assas University in Paris, France).
Proficient in French and English.
Email: lem@gfa-consulting.com